Climate Change and Health Advocacy
List of Resources
The Health Co-Benefits of Climate Action
The same policies that reduce carbon emissions can provide immediate and significant health benefits.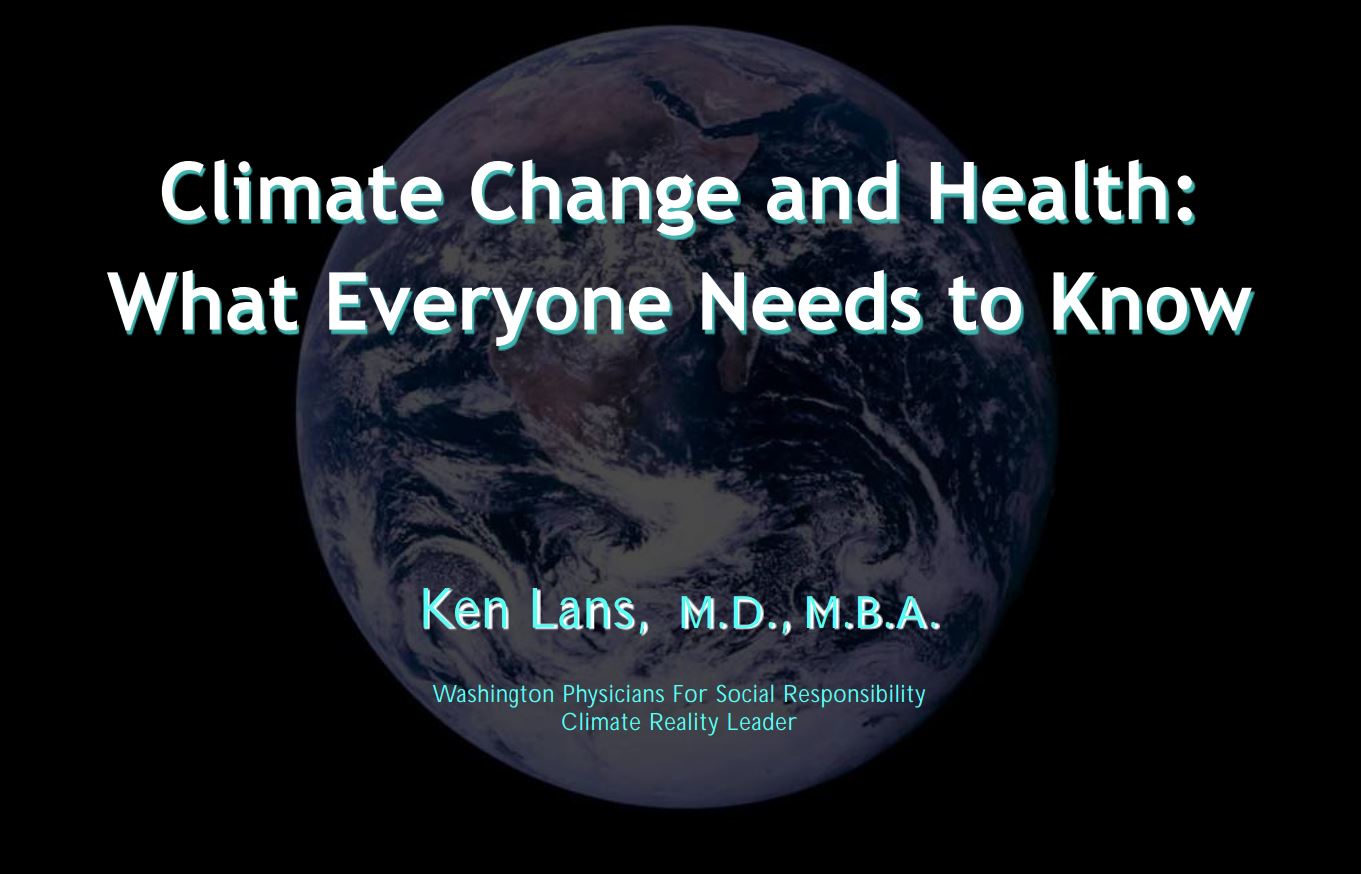 Climate Change and Health
Presentation by WPSR Vice President Dr. Ken Lans
Fact Sheets on climate change and health in wa state
Recommended Reading from WPSR's Task Force
One page of reading recommendations for an overview of climate change's health impacts from the Climate Change and Health Task Force
Major impacts concluded from analysis of DEISs, Position Statement on Crude Oil Transport, and supporting documents.
PSR National Climate Change Website
PSR has put together background information and fact sheets highlighting a range of climate-related threats to human health.